Office of the National Director, NESLI
Global Schools Leadership Alliance
111 SW 5th Avenue, Suite 3150
Portland, Oregon 97204
Email: info@nesli.education
Phone: 844 652 5944
Web: www.nesli.education
​
Office of the National Director, NESLI
Global Schools Leadership Alliance
111 SW 5th Avenue, Suite 3150
Portland, Oregon 97204
Email: info@nesli.education
Phone: 844 652 5944
Web: www.nesli.education
​
The impact of COVID-19 has been profound and subsequent disruption to the education sector will be prolonged. Never before has a focus on staff wellbeing been so critical for all schools.
The long-term impacts of the pandemic are still unknown creating uncertainty about what the new norm is for schooling. This has significant implications for the health and wellbeing of teachers and school administrators as they continue to manage radical change. The Staff Wellbeing Toolkit represents a proactive approach to individual and collective wellbeing and is therefore suitable for all staff not only those currently experiencing increased stress levels. Involvement in the program reflects a commitment to creating and maintaining a positive, healthy environment across the school community.
The Staff Wellbeing Toolkit has three key aims:​
The Staff Wellbeing Toolkit offers school communities a way to work together to address common issues and challenges. Through increasing collaboration and trust, the program builds social capital enabling staff to be more supportive of one another and function more effectively as a community.​
The Staff Wellbeing Toolkit equips existing school resources to champion and lead wellbeing initiatives. Through building internal capability, schools are able to drive meaningful, long term improvements without relying on costly external resources.​
Building internal capability
and knowledge
The critical importance of health and wellbeing
This introductory module looks at current research and explores trends and implications for all staff. The focus is on the importance of prioritising wellbeing and incorporating practical strategies into life and work. The session also begins a conversation about the potential for professional communities to evolve as valuable peer support networks.
Know thyself: addressing and overcoming challenges
This module begins with an exploration of the psychological and physical effects of stress and anxiety. Participants are encouraged to identify their own stress and overload markers and consider practical brain tools (e.g. mindfulness, meditation, breathing exercises, visualisation, questions) and coping strategies to regulate and manage stress responses.
Mastering the art of influence and wellbeing
This module builds on the previous modules to present further practical and relevant psychological tools to master the art of influence, greater regulation of ourselves and greater influence of others, therefore enhanced role modelling of health and wellness, greater influence of others, particularly our team members with a focus on support around health and wellbeing.
Building and developing resilience
We can't avoid challenges in the workplace, but we can build our resilience to assist us to identify, manage and bounce back from challenges more effectively. This module focuses on practical and effective ways to build both personal and team resilience. The focus is on practical skills to identify and maintain wellbeing across the physical, mental, emotional and spiritual dimensions
Career and professional wellbeing
This module attends to our career focus and the impact that this can have on our overall health and wellbeing. We explore 'career transitioning and planning' as part of this module, the imperative of networking from a strategic perspective, with an emphasis on aligning our passion, gifts and purpose with our work and career, for the ultimate benefit of enhanced health and wellbeing.
The Staff Wellbeing Toolkit uses adaptations of two highly regarded tools in an anonymous pre-/post application process, designed to provide schools with broad measures of both wellbeing and social capital before and after its use. The first tool is a 14-item general measure of wellbeing known as the WEMWBS (Warwick-Edinburgh Mental Wellbeing Scale).
Upon request NESLI is able to provide participating schools with two reports based on the results of the pre- and post- surveys.​
A school program impact report will be provided once 15 or more responses are submitted.
The Toolkit minimum cohort is 5 enrolments.
Schools have 15 months access from enrolment date to the Staff Wellbeing Toolkit Program.
Participation Certificates:​
Certificates of participation are provided for all staff who undertake the Staff Wellbeing Toolkit. Specialised Toolkit Leader certification is also provided that recognises the administration and leadership required to make the program successful.
By opting to undertake the Staff Wellbeing Toolkit your school is demonstrating a commitment to starting a productive dialogue around wellbeing for the benefit of all staff. For more information on how your school can benefit please contact us.​
An all of staff approach to
health and wellbeing​
Demonstrable results and
measurable outcomes
The Staff Wellbeing Toolkit utilises robust evaluation tools to provide schools with important measures of both wellbeing and social capital before and after its application. Reporting back to staff on improvements further increases engagement and social capital.​
To enable individuals to take a proactive approach to their own wellbeing and develop the mindsets and behaviours which will support them through challenging times.
To enable professional communities to work collaboratively to more effectively support one another's health and wellbeing.
To contribute to improved student outcomes through enhancing staff engagement, wellbeing and connectivity.
In addition to delivering on these three key aims the Staff Wellbeing Toolkit has been described as a powerful way to open a dialogue which supports increased trust and respect within professional communities.
Weekly commitment
SELF-PACED
(DETERMINED BY SCHOOL)
Program duration
Self-paced
(determined by school)
Expert Video Tutorials
Peer Learning Sessions
Standard Enrolment Fee: $95 + GST (per staff member)
THE STAFF WELLBEING TOOLKIT
An accessible and measurable approach to improving staff wellbeing and social capital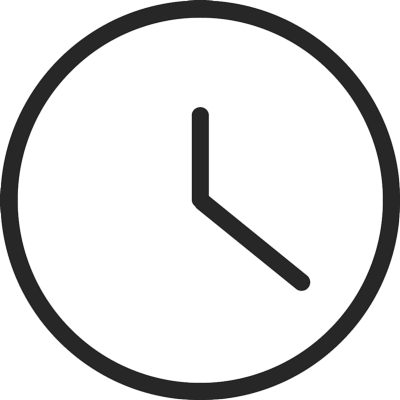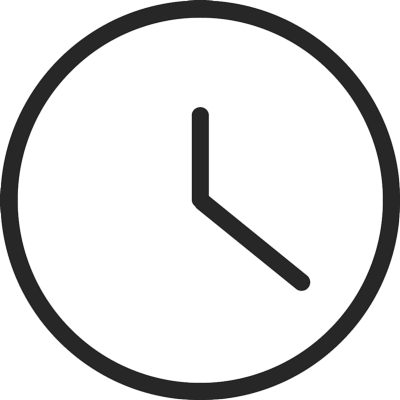 Participant experience
The Staff Wellbeing Toolkit is a self-paced and self-facilitated development program designed to dovetail with existing school forums such as regular staff meetings.
By integrating the program into the school's existing rhythms, very little additional time is required from staff. The program has a simple and accessible structure built around five modules. Each module comprises a 15 minute expert video tutorial followed by a 45 minute interactive peer learning session. The modules are designed to be rolled out at a convenient pace determined by the school.
Evaluating the Impact of the NESLI Staff Wellbeing Toolkit
Since its launch in 2017, the Staff Wellbeing Toolkit has been undertaken by almost 10,000 individuals from over 300 Australian schools and this number continues to grow every day. Additionally, the program has been adopted by the NT Department of Education, South Australian DoE, Queensland DoE, across numerous catholic dioceses and has also been delivered to schools across New Zealand, Africa, Finland and the USA.
A local and international
success story
Designed to dovetail with monthly staff meetings, the Staff Wellbeing Toolkit has a convenient modular format allowing for a flexible delivery approach. The design of the program is sympathetic to the rhythms of the school environment ensuring minimal disruption to existing workloads.
Flexible, accessible and time efficient
A small investment for
long term benefits
The Staff Wellbeing Toolkit represents a low cost but high impact investment in the long-term health and happiness of all staff. A fee of $95 is payable by schools for each staff member included in the program.
Professional development hours:​
Completing the Staff Wellbeing Toolkit will contribute 5 hours of ACT TQI Registered PD addressing 1.1.2, 4.1.2, 4.4.2 & 6.3.2 from the Australian Professional Standards for Teachers towards maintaining Proficient Teacher Accreditation in the ACT.